Customer Credit Recycling Program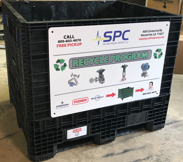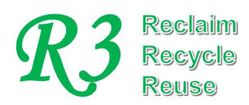 Don't scrap your used or surplus equipment! The Customer Credit Recycling Program is a quick and easy way for you to turn your throw-away equipment or overstock storeroom items into credit towards equipment you need.
We will send you a recycling container at no charge. All you do is put your old control valves or instrumentation in the bin and give us a call when you are ready for it to be picked up. We will schedule a pickup at no cost to you, evaluate the contents, and issue you a customer credit.
It is a great way for you to not only save money, but to be a part of our recycling initiative that helps our environment.
---
Investment Recovery Program
Turn used or surplus equipment into cash! Easy as 1-2-3.
Send us a list of equipment and we will bid on it.
If offer is accepted just send us the equipment for testing and inspection
We will mail you a check

Surplus Bid Form
We buy used and surplus equipment of most major brands such as:
---