Try Remanufactured, $ave!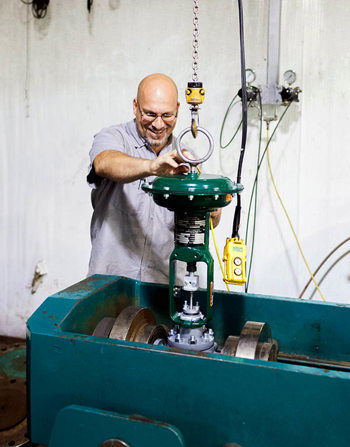 Our main goal is to meet every customer's individual needs by providing high-quality products and services with quick lead times.
The management and employees of Sullivan and Sons, Inc., are committed to providing the customer with outstanding, standards-compliant products and services. Our goal is to have zero defects in manufacturing and to build quality and reliability into our products and services through excellence in design, workmanship, and quality control, as well as through a continual drive for improvement. Sullivan and Sons' technicians use world-class technology during the testing and calibration procedures of all process instrumentation and control valves.
A partnership with an independent flow lab enables each coriolis flow product to be proved and certified by technicians specializing in flow calibrations using state-of-the art calibration and proving equipment. Also, as the only accredited aftermarket MicroMotion® meter calibration facility in the USA, the lab we use exclusively is uniquely qualified to calibrate any coriolis meters.
We truly have a commitment to excellence for all our control valves and process instruments. Our remanufactured valves are disassembled, sand blasted and powder coated. All soft parts, such as diaphragms, packing gaskets, and o-rings are replaced prior to reassembly. Gasket surfaces are machined back to OEM specifications and trim is either repaired or completely replaced. Lastly, all of our control valves are hydro-tested and calibrated using our world-class Calder high-performance valve tester.
Our control valves and a large majority of our process instrumentation are powder coated using the newest technology in powder coating systems. Powder coating gives a long-lasting durable finish that is resistant to corrosive and harsh weather environments.
The emphasis on quality is evident through the procedures and controls we implement to ensure a precise and reliable product at a fraction of the cost.
---
Why should I buy remanufactured products from Sullivan and Sons, Inc.?
Save time, cut costs 40-75%, best quality, precision and reliability, fast lead times, warranty guarantee, and help save the environment by recycling.
What is the difference between remanufactured (rebuilt), new surplus, aftermarket, and factory new?
Remanufactured – Process of disassembly and recovery at the module level and, eventually, at the component level. Through a series of industrial processes in a factory environment, a previously used product is completely disassembled. Parts are cleaned, refurbished/repaired or replaced, thoroughly inspected through a quality control process, and placed into inventory. The product is reassembled to produce a "like-new" unit, fully equivalent and sometimes superior in performance and expected lifetime in relation to a new product.
New Surplus – Unused surplus equipment not supplied from OEM directly.

Aftermarket – Equivalent or direct replacements for OEM products.

Factory new – Factory direct OEM products.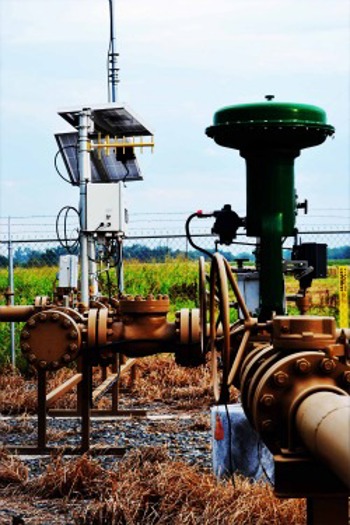 We offer remanufactured/surplus equipment for 40-75% off retail and although we might not be the largest among the competition, we are the best by far!
The business of remanufactured industrial instrumentation and automated control valves is an economically important and competitive market and we differentiate ourselves by providing a superior product, top-notch service/support, and specialized customer care.
Need New equipment? We offer New Surplus as an option in many product lines. This saves time and money, but still meets most new equipment requirements. We can also supply Aftermarket equivalents as well as Factory New equipment at competitive prices. Finally, the Sullivan and Sons Product lines are available and are direct replacements for the OEM products.
Need Repairs? We offer a full service repair facility for all instrumentation and control valves. Our valve shop offers the latest technology and top-notch technicians which increases our production and decreases our lead times. The repairs on our control valves include dis-assembly, sandblasting, resurfacing of gasket surfaces, replacement of all soft parts, replacement or repair of trim, tough powder coating, reassembly, and shell and leak test. A two year warranty is available on our repairs.
If you have a tight budget a great solution to the problem is to repair your existing equipment.
Get it repaired and save valuable time and money!