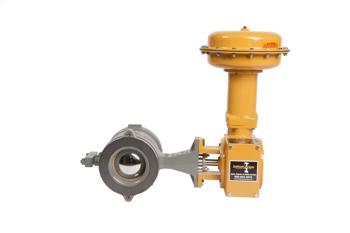 We truly have a commitment to excellence for all our S&S control valves. Our manufactured valves are engineered to meet your specific needs with huge time and cost savings! We offer both foreign and USA MADE versions that meet exact specifications. S&S control valves serve as a direct replacement for Fisher® with interchangeable parts which doesn't require any costly piping changes and allows you to use any existing parts inventory. All NEW soft parts, such as diaphragms, packing gaskets, and o-rings are standard and every control valve is hydro-tested and calibrated using our world-class Calder high-performance valve tester.
Our control valves are powder coated using the newest technology in powder coating systems. Powder coating gives a long-lasting durable finish that is resistant to corrosive and harsh weather environments. We also offer custom coatings for internals in those severe service applications, so be sure and ask about those options to get longer life in those difficult environments and save more time and money!
The emphasis on quality is evident through the procedures and controls we implement to ensure a precise and reliable product at a fraction of the cost.
Need it FAST? We can meet all your quick delivery needs, Call today!